Share of premium products versus stores' own brands is on the rise
8.8.2018
The year's most important contract manufacturer event "World of Private Label" International Trade Show took place in Amsterdam in late May.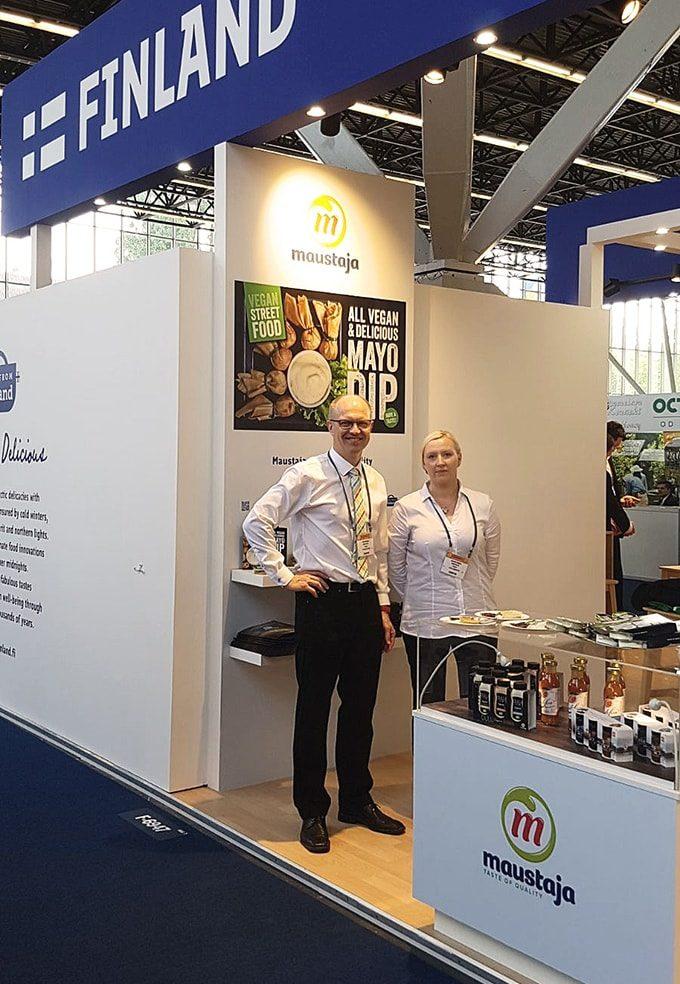 At the show, Maustaja decided to focus on the current theme of vegetarian, which is an increasing food trend globally. "Our cap-packaged vegetarian mayonnaise attracted great interest both as a product and package," says Juha Korhonen from Maustaja.
The share of stores' own brands is at an all-time high globally and shops are interested in developing and marketing their products and product concepts actively. The market appears to be headed towards stores continuing to increase the share of the more valuable, so-called premium products in their own brand selections. The market is also growing through the added value of products, which consumers can experience through new alternatives and slightly pricier, yet higher-quality products.
"This is a development we wish to take part in through our own partners. Our own product development can produce spectacular premium products or manufacture them with the customer's own recipe. We consider high-quality ingredients to be a matter of honour – in capable hands, they result in flavour."
Interested?
Read more about Maustaja at the world's largest private label trade fair.
Get familiar with Maustaja's own product concepts.