Meet Maustaja's product development team – Pauliina Paavola
8.8.2018
Pauliina Paavola is the newest member of Maustaja's product development team, since September 2017. Pauliina has worked in the food industry for many years already. Originally, she got interested in the field while working in a creamery after high school. She is an engineer in bio and food technology, and is also studying a degree in technology business beside her job.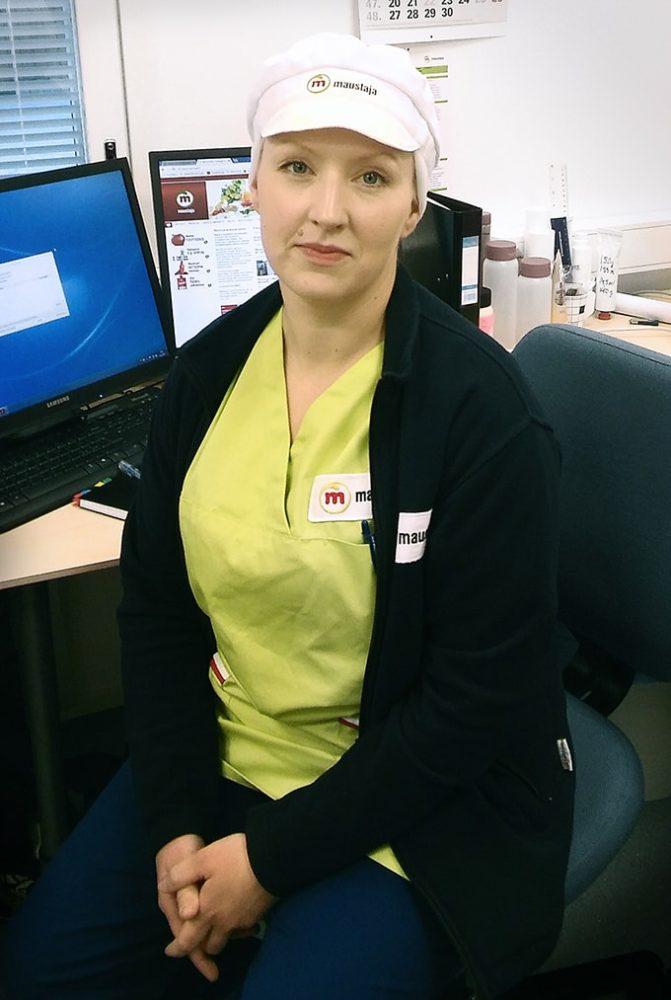 What is a typical work day like at Maustaja?
During the first year, I have already got the opportunity to familiarize myself with the designing of new kinds of products, finding suitable ingredients and choosing the packaging. I get to utilize my own skills – and creativity – in all these work phases.
What is the best thing about your job?
My job is very varied! No two days are alike, as the projects at hand, and their needs, are very different from each other. It feels great to bring new flavors available to consumers together with our clients.
What do you consider to be the most important current trend in the food industry?
Vegan products, smoothies and organic products, for instance, are very popular right now in the Maustaja test kitchen. I follow the development of these product groups with great interest, and I also want to bring my own skills to use in the field.
How do you spice your own food?
I like baking and testing new recipes. While I travel, I love getting to know different food cultures and tasting new kinds of foods. Due to my job, I actively follow international news and trends in food and product development.