Certificates suggest quality and safety
2.4.2019
For us as a contract manufacturing food company, the role of quality certificates is highly important. In our operations, we take into account the demands for responsibility and product safety set by food safety systems as well as our customers. We have the industry's most important and strictest quality certificates: BRC, FSSC 22000 and SEDEX a Supplier (B) member. They provide our customers with a guarantee that we operate in a responsible way. Our operations are also regularly audited.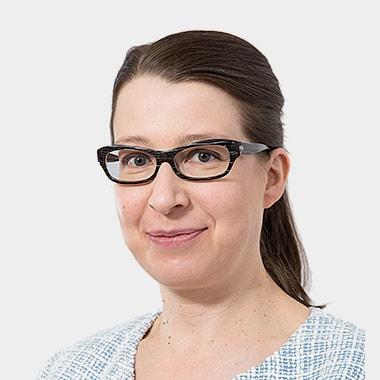 "Quality certificates tell our customers that we manage food safety and act as proof of quality. Our customers can trust in the quality and safety of the product, and they may not have to carry out quality assurance themselves any longer," says Johanna Myllykangas, Head of Product Development and Quality at Maustaja.
Quality systems are updated regularly. The BRC system is updated every few years. The latest version, BRC 8, came out in late summer. The FSSC system typically sees small updates more often. The ISO 22000, which was the basis of the FSSC 22000, was also updated last year.
"Updating standards help in responding to the challenges of a changing world. The latest updates have seen a strong focus on, for example, the development of the company's quality culture and the prevention of food forgery, which the supplier evaluation method of BRC gives a strong basis for," says Johanna.
Regular auditing helps to improve quality
The time between BRC audits ranges between six months and a year. The FSSC is issued every three years, which is when an extended audit is carried out. An annual follow-up audit is carried out in connection to this one as well.
"For us, quality standards support us with a method of constant quality improvement. Through regular scheduled audits, we also get tips for developing our own operations from third parties," Johanna continues.
Maustaja is also a member of Finnish Packaging Recycling RINKI Ltd. RINKI supports Maustaja in managing its responsibility as a producer of packages.
Personnel engagement and the management's example are important in maintaining quality
"Quality, as a whole, is very important to us. Quality is a part of the working culture, and it is something we deal with together. The top management's responsibility is a central factor for quality. The management sets the base and example for a quality culture," Johanna sums up.
Quality systems monitor food safety
• BRC is internationally the best-known and strictest food safety standard with the purpose of advancing food quality and safety. BRC is a standard published by British Retail Consortium that encourages the development of product safety and matches it with the increasing demands of environmental protection. Maustaja's BRC is on level A.
• FSSC 22000 shows that Maustaja has a strong food safety management system, which meets the requirements of the customers and consumers.
• With the help of SEDEX membership (a Supplier (B) member), Maustaja shares information on the realisation of labour rights, health and safety, environmental effects and business ethicality.