TRENDS in 2019 report now available!
14.12.2018
Maustaja's first trend report looks at international megatrends and their effects on the future of the food industry.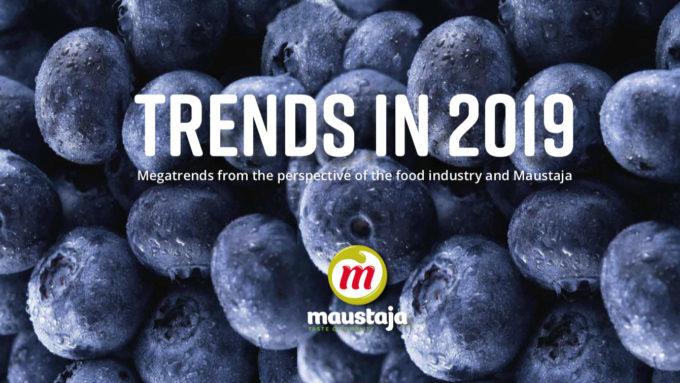 Megatrends tell us about the behaviors and expectations of consumers and show the direction for development of companies, services and products. Maustaja published its first trend report TRENDS in 2019, which reflects on the challenges and opportunities created by key megatrends, particularly from the perspective of the food industry and Maustaja.
Download TRENDS 2019 (pdf).