Certificates guide the quality of purchasing
2.4.2019
Products of quality can only be manufactured from raw materials of quality. From the viewpoint of a contract manufacturing company, purchasing in a rapidly changing product range could be seen as a challenge. With a solid purchasing process in place, this is not the case.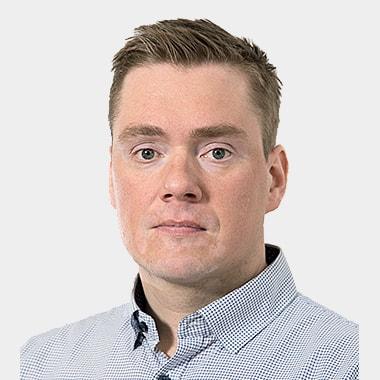 Long-term relationships with suppliers and contract-specific quality criteria guarantee that the raw materials used in our customers' products will always be of high quality and vouched by quality control. In addition to quality, we can count on our suppliers' delivery ability and know that we can purchase raw materials for a competitive price.
Our suppliers include both large and international as well as smaller domestic instances, and we work closely with, for example, the most significant food casing manufacturers. Raw material and packaging decisions are made in close collaboration with our customers, suppliers and product development.
"Our decisions on suppliers are guided by our company's existing food safety certificates BRC and FSSC 22000, which provide very clear and strict rules on the approval process of suppliers," says Purchasing Manager Sami Sikkilä. "We carry out a supplier survey in connection to a supplier decision and, when necessary, we also audit the supplier."
Maustaja has an electronic supplier register, which makes it easy to check the certificates suppliers have, when they have last been audited and whether they have taken the supplier survey. A supplier survey is conducted once in three years.
Quality is not cheap
When purchasing is guided by quality, the check-ups of raw materials seldom reveal such shortcomings that the delivered batch would have to be returned to the supplier. "The last time this happened was approximately three years ago," Sami reports. The case involved celery contamination in a spice mix, which resulted in several manufacturers' products being withdrawn from the markets. "More often, the cause for returning the batch is the shelf life being too short, which does not happen often either."
In most cases, Maustaja handles the entire process for the product to be manufactured, all the way from product development and material purchases to production and packaging. "Some customers determine the raw materials for the products they have commissioned us to manufacture, along with their packaging, to a high degree. These may even be purchased from suppliers the customer has negotiated. In other cases, the customer may define the quality of a certain ingredient, while we are responsible for everything else. This suits us very well too," Sami says.
Purchases seldom involve problems of availability or any other problems. "We did recently have to track down organic cucumber suited for our production for quite some time before we discovered the right quality and package, but at least we now know where it can be obtained in the future."