TRENDS in 2020 report is now available!
10.12.2019
Maustaja's latest trend report focuses on individual consumption trends from the perspective of the international food industry.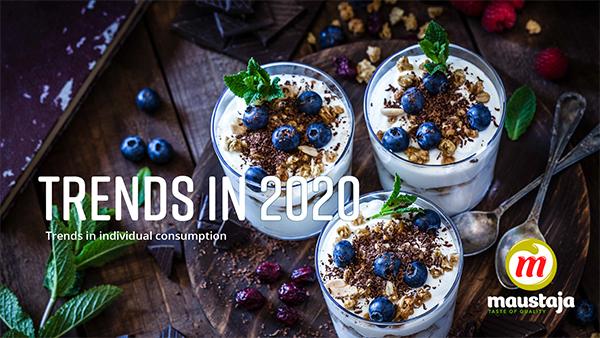 One of the most interesting global trends in the market is the emphasis on individual consumption choices. It is linked to many other ongoing trends and also has a strong impact on the development of the food industry.
TRENDS in 2020 report explores some of these trends and the ways in which various industry operators are trying to meet the consumer demands.
Download TRENDS in 2020 (pdf).